Auscott is aligned and subscribes TO the cotton industry's myBMP (Best Management Practice) Program and is myBMP certified.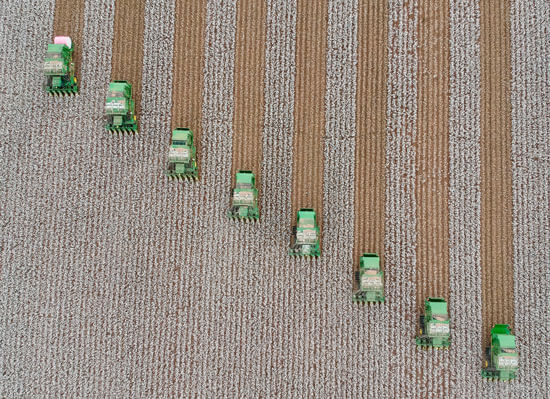 myBMP is a farm and environmental management system for cotton growers to ensure Australian cotton is produced according to best practice.
The Program allows growers and industry to access the latest technical data and research, find solutions to challenges and provides practical tools to help growers operate at a maximum efficiency.
As part of the Program, cotton growers such as Auscott, assess, document, monitor and are audited in 11 key areas of farm operations:
Biosecurity – prevention, management and control of pests & diseases
Biotechnology – adherence to the requirements of genetically modified cotton varieties
Energy and Input Efficiency – for more efficient energy inputs such as electricity and fuel
Fibre Quality – for growing the best quality cotton possible
Human Resources and Work Health Safety – helps growers manage employees and contractors whilst providing a safe and compliant workplace
Integrated Pest Management (IPM) – for management of pests, weeds and diseases
Natural Assets – for managing soil, water and biodiversity on farm
Pesticide Management – for all aspects of pesticide management, storage and use on farm
Petrochemical Storage and Handling – for managing fuels and lubricants on farm
Soil Health – for maintaining and/or improving soil quality and crop nutrition
Water Management – covering water quality, efficiency of storage and distribution for both dry land and irrigated farming practices
Better Cotton Initiative (BCI)
In addition to our myBMP certification, Auscott also has a BCI licence.
In 2014, Cotton Australia signed a landmark agreement with the Better Cotton Initiative (BCI) on behalf of Australia's cotton industry. The agreement transfers a BCI licence to Australian cotton produced under myBMP certification.
Learn more about the Better Cotton Initiative (BCI)